From Iceland to Congleton, top of mountains in Wales, and in the Alps, it was yet another busy week for the members of the Sandbach Striders running club.
On Thursday it was the third run in the Staffordshire Moorlands Athletics Club Summer Series, this time near Macclesfield up and around Shuttlingsloe. Stephen Mclean and Craig Edwards completed the 3.6mile fell run in times of 34:19 and 34:37 respectively.
On Friday, Darren Varley was inIceland to compete in the Suzuki Midnight Sun Half Marathon around the beautiful sites of Reykjavik. Starting at 22:00 local time, the runners run in the light to midnight. Darren finished in 7th place overall with a time of 1:23:50, so didn't quite make it to midnight, but an amazing time and placing overall!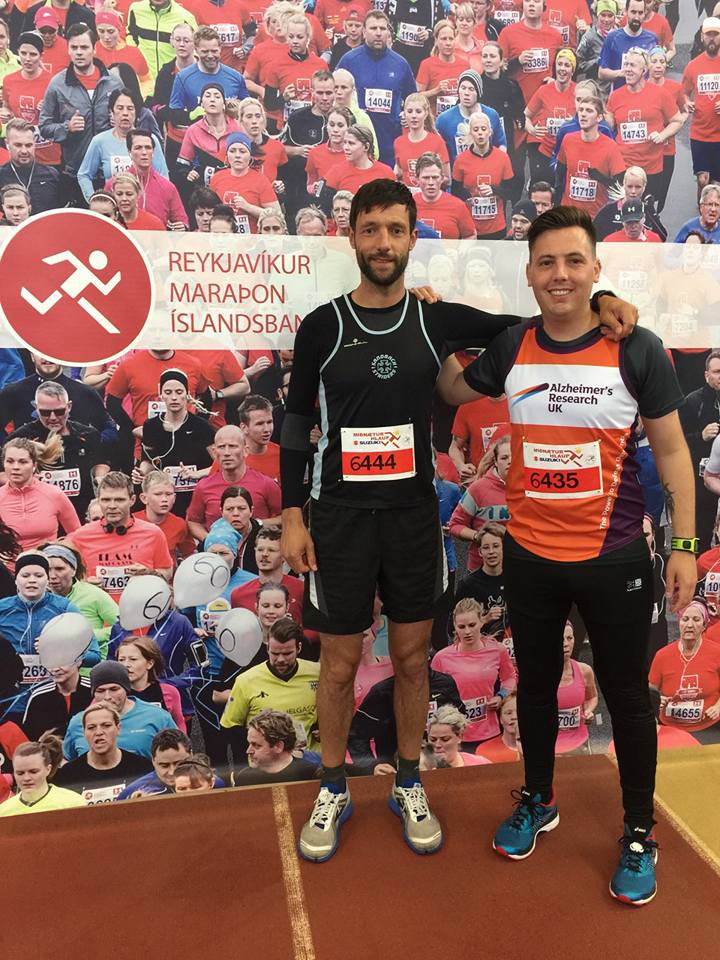 This week there were 8 members of the club at 5 different parkruns, with a personal best for John Morris at Congleton.
Burnage parkrun
| Runner | Time |
| --- | --- |
| Paul Barnett | 00:23:59 |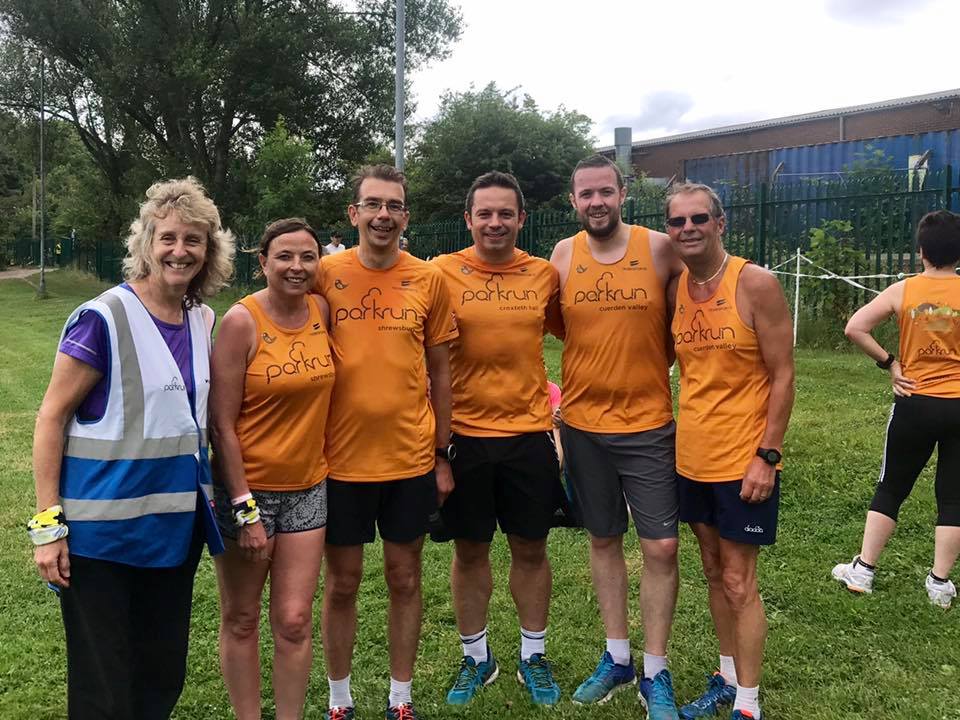 Wepre parkrun
| Runner | Time |
| --- | --- |
| Lisa Highfield | 00:25:42 |
Wilmslow parkrun
| Runner | Time | |
| --- | --- | --- |
| John Morris | 00:24:39 | Personal Best |
Conwy Parkrun
| Runner | Time |
| --- | --- |
| Julia Dunlop | 00:32:44 |
Congleton Parkrun
| Runner | Time |
| --- | --- |
| Tony Taylor | 00:19:31 |
| Lindsay Beeston | 00:23:34 |
| Tim Wilson | 00:24:40 |
| James Boon | 00:25:47 |
Jill Young and Chris Brumby travelled to the Chamonix in the Alps to take part in the 23km race, and the vertical 1km respectively. On Friday, Chris set off on a 3.8km alpine run, with a 1,000 metre vertical gain, finishing in a time of 1:12:04 an amazing event. On afternoon Saturday Jill took part in the 23km Mont Blanc race, with around 1.6km of uphills in the event. She completed the course in a time of 5:28:39.
On Saturday in a completely Vegan event, Craig Edwards set out from Nant Gwynant in Wales to take part in the V3K Ultra. This extremely tough event takes in all 15 of the mountains over 3,000ft above sea level in Wales. Craig found this one of the hardest events he has ever taken part in, covered more than 36miles and completed this extreme Ultra in a time of 13:51:50.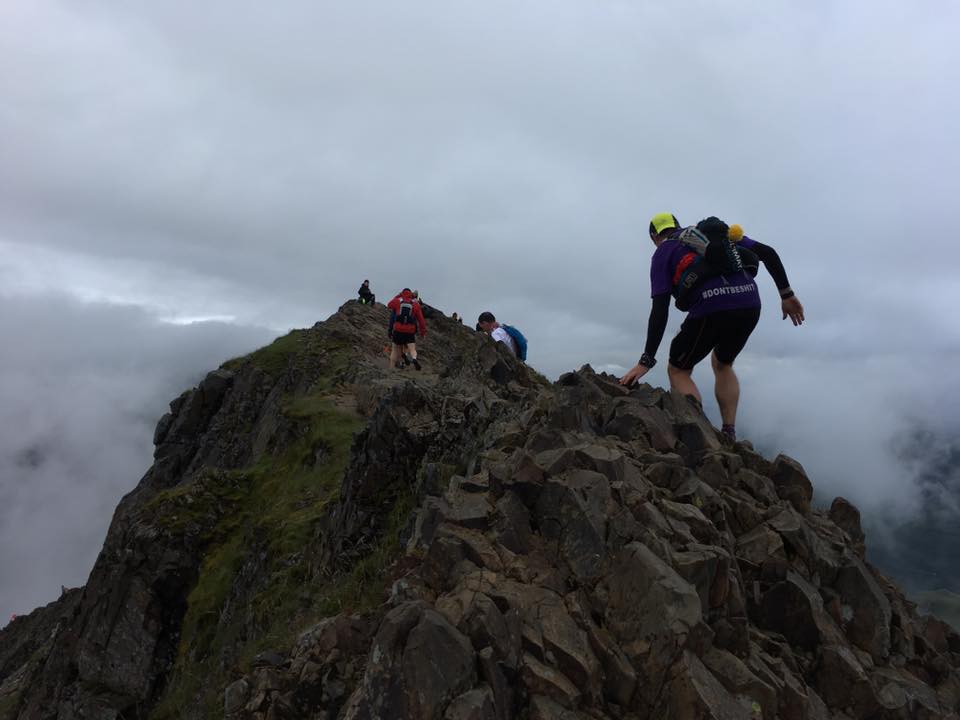 In Tatton Park Cheshire, Anne Thompson took part in the "Race for Life - Pretty Muddy - Cheshire Tatton park 10k" in aid of cancer research. The route which includes obstacles takes in the park near Knutsford.
Also this weekend it was the Cholmondeley Castle Triahtlon series, offering a number of different distances. Three members from the club took part in three different distances. The swim is the the castle's lake, with the bike ride going out onto the Cheshire roads, with the run taking part in the beautiful castle grounds. Tracey Surridge took part in the Starter Sprint distance (200metre swim, 14km cycle, and 2km run), finishing in a time of 1:02:51. Gaynor finished the middle "Standard Distance" (1,500metre swim, 44km cycle, and 10km run), with a time of 3:06:47, and finally Garteh Evans took on the "Gauntlet Distance" (1,900metre swim, 96km cycle, 21km run) completing it in a time of 5:59:57.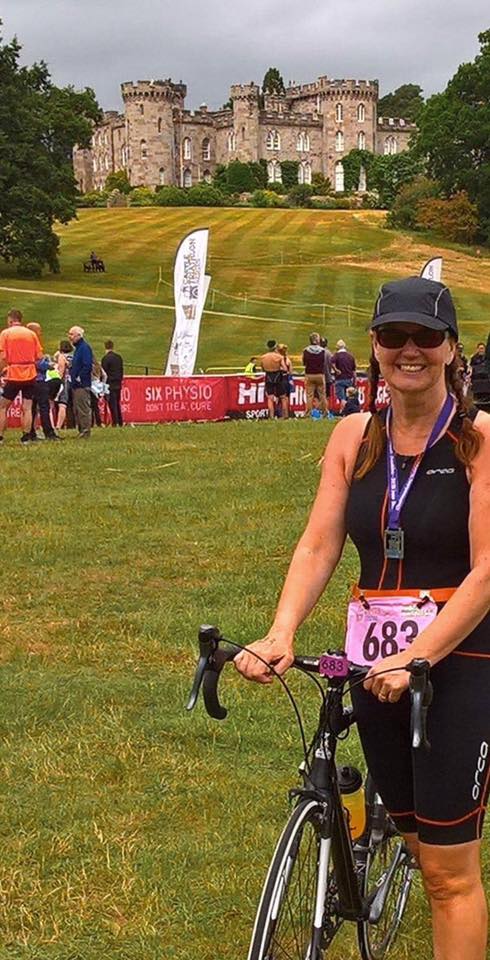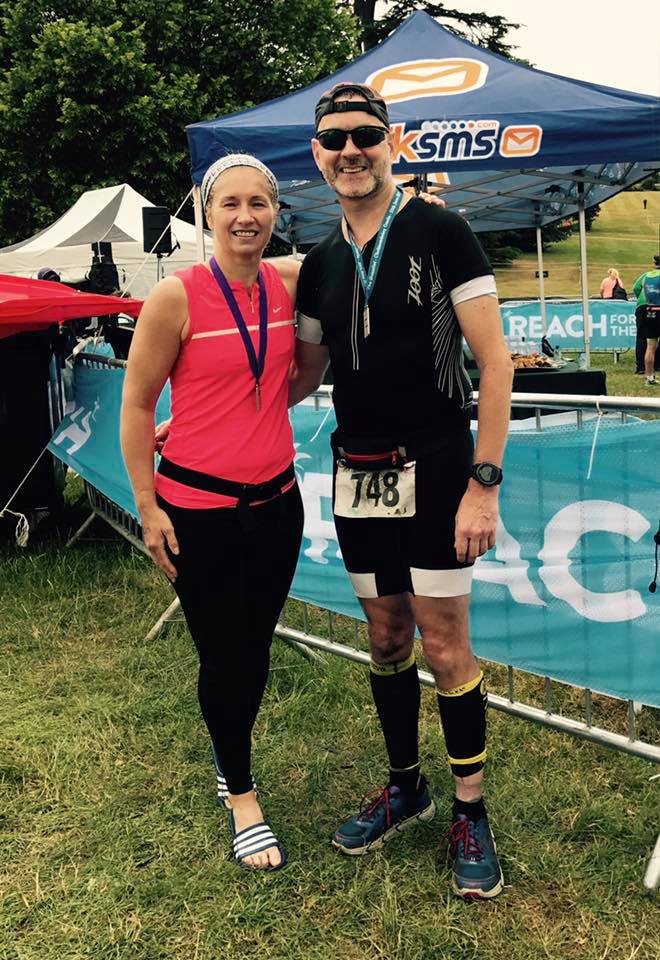 Finally for this week, 9 members went to Colshaw Hall near Knutsford for the annual 10k summer event. The course starts from the grade II listed hall and then snakes through closed country lanes past Jodrell Bank, before heading back towards the hall to finish along the tree lined driveway. With personal bests for Andy Bennett, and John Morris, this proves again to be a very popular event.
| Runner | Chip Time | Gun Time | |
| --- | --- | --- | --- |
| Andy Bennett | 00:42:32 | 00:42:53 | Personal Best |
| John Pemberton | 00:42:11 | 00:42:57 | |
| James Halling | 00:47:42 | 00:48:04 | |
| David Sharp | 00:50:04 | 00:50:26 | |
| John Morris | 00:52:47 | 00:53:35 | Personal Best |
| Wendy Spreadbury | 00:55:18 | 00:56:52 | |
| Kevern Roberts | 01:00:46 | 01:01:57 | |
| Rachel Green | 01:01:17 | 01:02:24 | |
| Philip Truman | 01:02:52 | 01:04:30 | |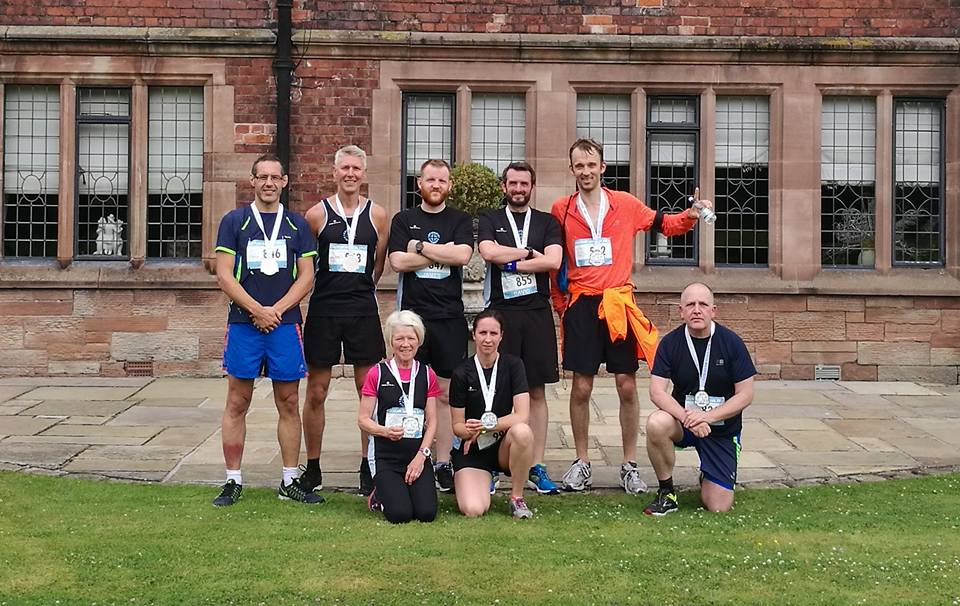 Full results for our members are published on results page
Entries are open for the Sandbach 10k sponsored by Butcher and Barlow, as well as the Sandbach Under 16s 2k race. This year's event takes place on an exciting new course and is run entirely on traffic-free roads. It promises to be a great event for both new runners or for those looking to beat their personal best. For more information and to enter, please see our races