'Coniston 14' is a very popular road race around lake Coniston (14 miles in total), held annually in aid of local charities. This was the 36th running of the event which was held on Saturday 25th March. What makes it special is that the whole village get behind the event, welcoming runners from all over the north, all the accommodation is booked up, the bars and restaurants are full and it has more of festival atmosphere which lasts over the whole weekend, the place comes to a standstill.
I got an entry through default, fellow strider Wendy Barnes, had the misfortune of breaking her arm weeks before event, she offered the entry to anyone who'd like to take it, this was an offer to good to refuse, so Wendy kindly transferred the entry to my name.
Race morning arrived with an unsociable 6.30 alarm call, and it was time to make a move. Shortly after I was on the motorway heading north. I arrived in Coniston around 10 o'clock with an hour to spare, there was a buzz of activity around the town with bands playing, stalls, and lots of marshal's, runners and support crew milling about, it had very much a carnival atmosphere.
After the usual pre race rituals we gathered outside the local school for the start of the race, and after a slight delay were sent on our way. It's not an easy run, with continuous ups and downs, making it difficult to settle into a steady pace, we headed to the south of the lake first through the village of Torver, this felt mainly uphill, then after 6 miles reached the bottom of the lake, skirted the bottom before heading north along the east side of the lake, psychologically this felt good as if we were over half way, which we weren't. The road levelled of and the view of the snowy mountains ahead made me realise why this was such a popular race, the views were stunning!
At mile 11 there was a sting in the tail, of what felt like one continuous uphill mile, it was hard going to say the least, just to keep going without walking. Fortunately after mile 12, it was pretty well downhill from here, and a long drag to the finish, it couldn't come soon enough!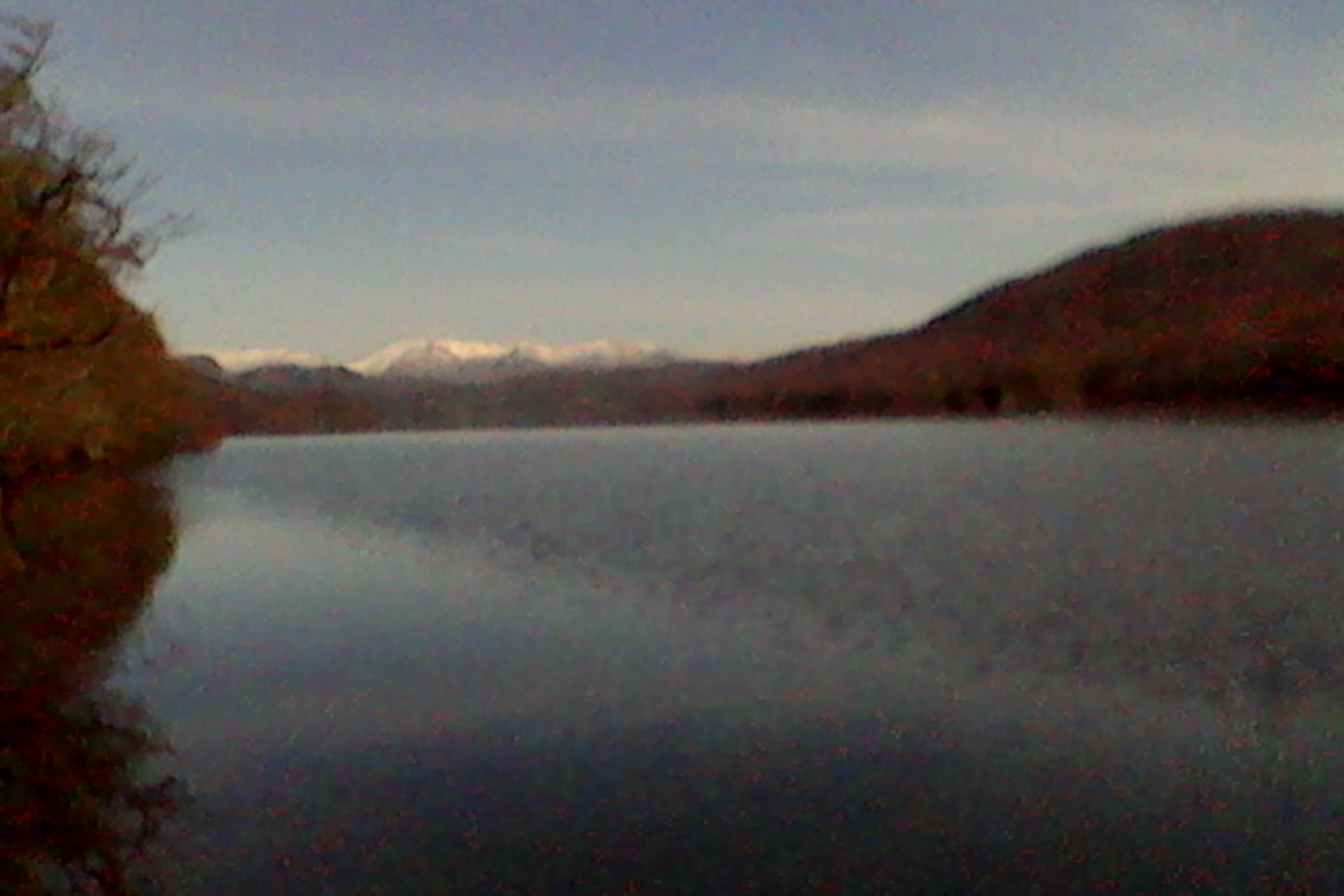 I crossed the line 1hr 39 min's, in 99 th place, and happy to have finished.
I joined Wendy, who had walked the course with her sister, and joined her for a post race drink in one of the many busy pub's alive with runners.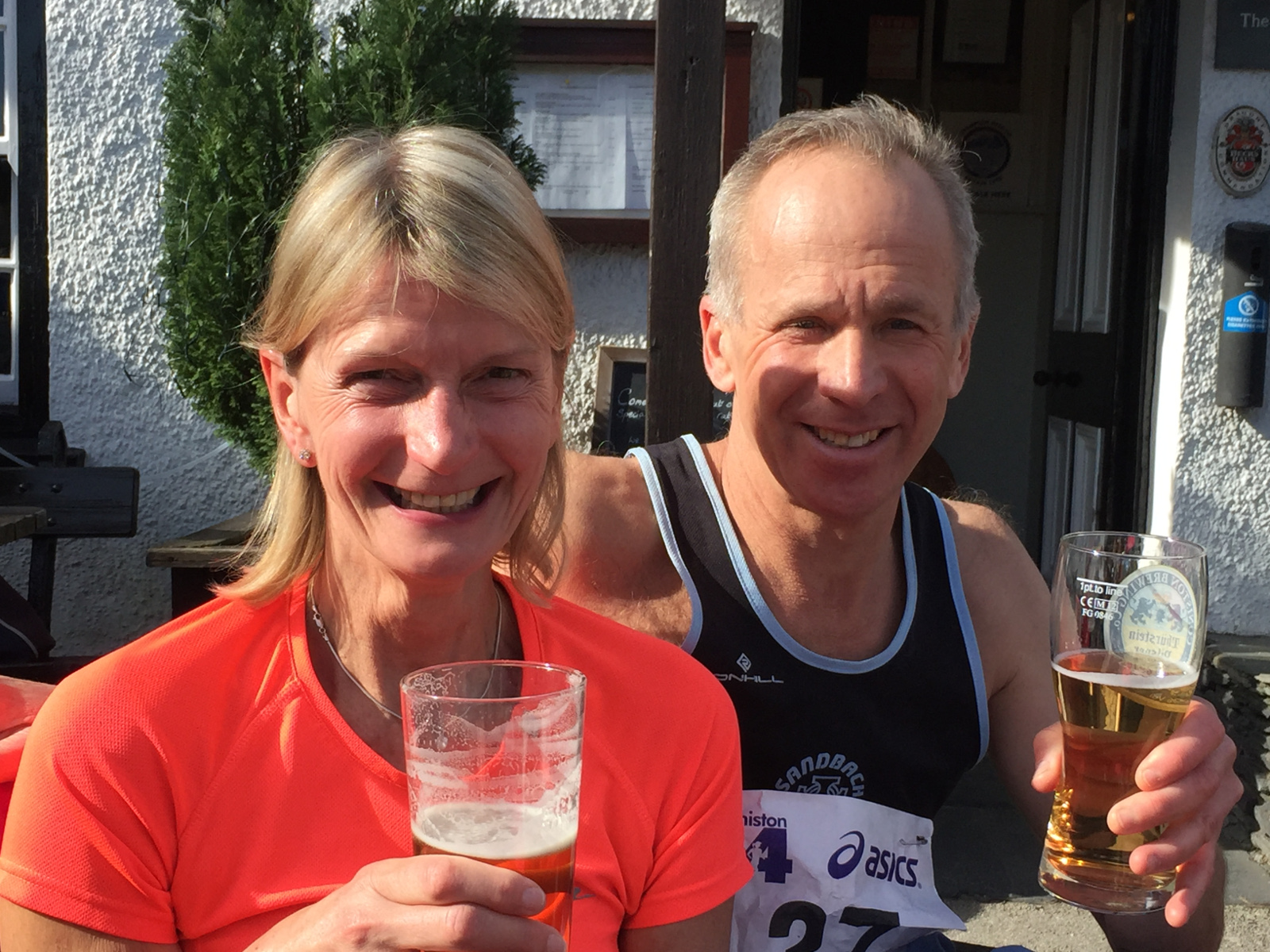 This is a great race with a fantastic atmosphere with live bands and hundred's of runner's who take over the town for the weekend, highly recommended.
Tony